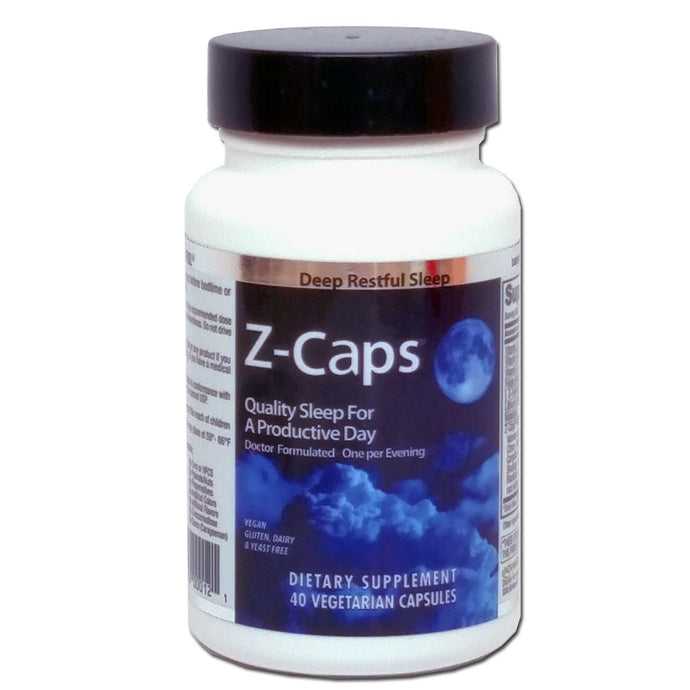 Z-Caps For Deep, Restful Sleep, 40 V.Caps
Regular price $29.95 $20.95 Sale
Z-Caps offers natural sleep support with nutritional ingredients used in published scientific studies on mechanisms of sleep. Z-Caps combines a blend of vitamins, minerals, and amino acids with specialized plant derivatives that optimize your sleep experience so that you can greet the morning with a refreshed, positive outlook.
Click here to read more on Z-Caps and how you can start sleeping better tonight.
Click here for Stress Relief Tips to help you cope.
LOVE HOW YOU FEEL®
*These statements have not been evaluated by the Food & Drug Administration. This product is not intended to diagnose, treat, cure, or prevent any disease.